Anyone who blogs DMI's benefit reception honoring Markos Moulitsas with the 2006 Drum Major for Justice Award (coming up next week in New YorkCity) gets in free. There, I've said it.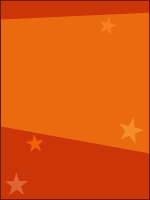 And to me, it's the ultimate compliment the Drum Major Institute for Public Policy can pay to the netroots community on the left, so deftly led by DailyKos - progressive activists who crash the gates of power in Washington and in state capitals and in lobbyists offices are vital to a real, honest, open discussion of public policy in the United States.
That's why a who's who of more than 30 progressive bloggers big and small - and, yeah it's an even playing field here, folks - have come together to form a virtual committee honoring Markos for his work in changing politics in this country. Some of 'em will be present on June 22 at Lotus to honor Markos, jazz great Wynton Marsalis, and labor activist Anna Burger at DMI's annual benefit - and some 'em are just happy to lend a hand online, posting links, banner ads, and tags to sell a few tickets or just spread the word.
This is the update committee - if you'd like to join (and get in free!) just drop a note to Elana Levin and get all the information and code you'll need. The more the merrier.
Co-Chairs:

Jane Hamsher of FireDogLake
Steve Gilliard of The News Blog
Lance Mannion
Ezra Klein
Tom Watson

Committee:

Emboldened
The Astounding Trickster
The Sawpit
Blue Wren
Brouhaha
Jessica Valenti of Feministing.com
Nathan Newman
Liza Sabater, publisher of culturekitchen and The Daily Gotham
Sean-Paul Kelley of The Agonist
Democracy in Action
jspot
Flaming Grasshopper
WFP Blog
Michael Berube
Blue Girl in a Red State
Michael Stickings' The Reaction
By Neddie Jingo
JD Lasica
Digby's Hullabaloo
The American Street
Jude Nagurney Camwell
Peter Daou
Arianna Huffington
Black Sky Theory
Brendan Tween
Phronesisaical
Prometheus 6
The Great Society
Swing State Project
Night Bird's Fountain
Jeffrey Feldman
The Oil Drum
Bob Fertik
Majikthise
[Your blog here!]
Fresh off of YearlyKos (and don't I wish I'd been there), the progressive netroots movement is on fire - but I think it means more than simply realigning one of the major parties in time for this year's election. I think it means a new, more open, more transparent way of conducting ourselves in the public arena - and when I say "ourselves," I do not mean the elected officials, candidates, party staff, consultants, and lobbyists. I mean everyone who wants a voice. Because if everyone who wants a voice has a voice, progressivism in American politics can't lose. And policy will matter.
I'll wrap with this quote from Markos today - we hope to see you next week:
We've had to crash the gate precisely because the insular DC bubble boys refused to acknowledge that we are the American mainstream. There is so much passion, talent, and ideas outside of Washington, yet it has been shut out of the political and media establishments. The more the DC elite acknowledge and embrace the movement, the less "gate crashing" will be needed.
NOTE: Details on the benefit are here. Hint: you can buy tickets or make a contribution right on our handy website.
Tags: HonoringKos | Drum Major | Drum Major Institute | DMI | Kos | DailyKos